20cm (S)
Regular price
$600.00 AUD
Regular price
Sale price
$600.00 AUD
Unit price
per
20cm (S)
Regular price
$600.00 AUD
Regular price
Sale price
$600.00 AUD
Unit price
per
Made with passion and precision in our intimate Castelli workshop, our ceramic lamps redefine luxury and artistry. These spherical lamps were the first of their kind in the region, they represent a harmonious fusion of tradition and innovation. Each lamp is created using clay sourced from the Italian mountains, making each one a labor of love. Crafted over the course of a week through a finely-tuned process, the journey begins with the formation of the spherical shape, allowed to set, and then artfully transformed as Marcello adds individual perforations. It is then delicately coated with locally sourced wax before undergoing the final firing process. Resulting in a natural cream hue and a wonderfully tactile, textured surface. Our creation transcends mere lighting; it is a testament to beauty, art, and minimalism, offering a gentle glow to enhance your surroundings.

Small, 20cm (diameter) 
Medium, 30cm (diameter)
Large, 40cm (diameter)

Discover the artist's story here: Marcello Profile or via our Journal

Artist: Marcello.
Made in Castelli, Italy.
Limited availability.
View full details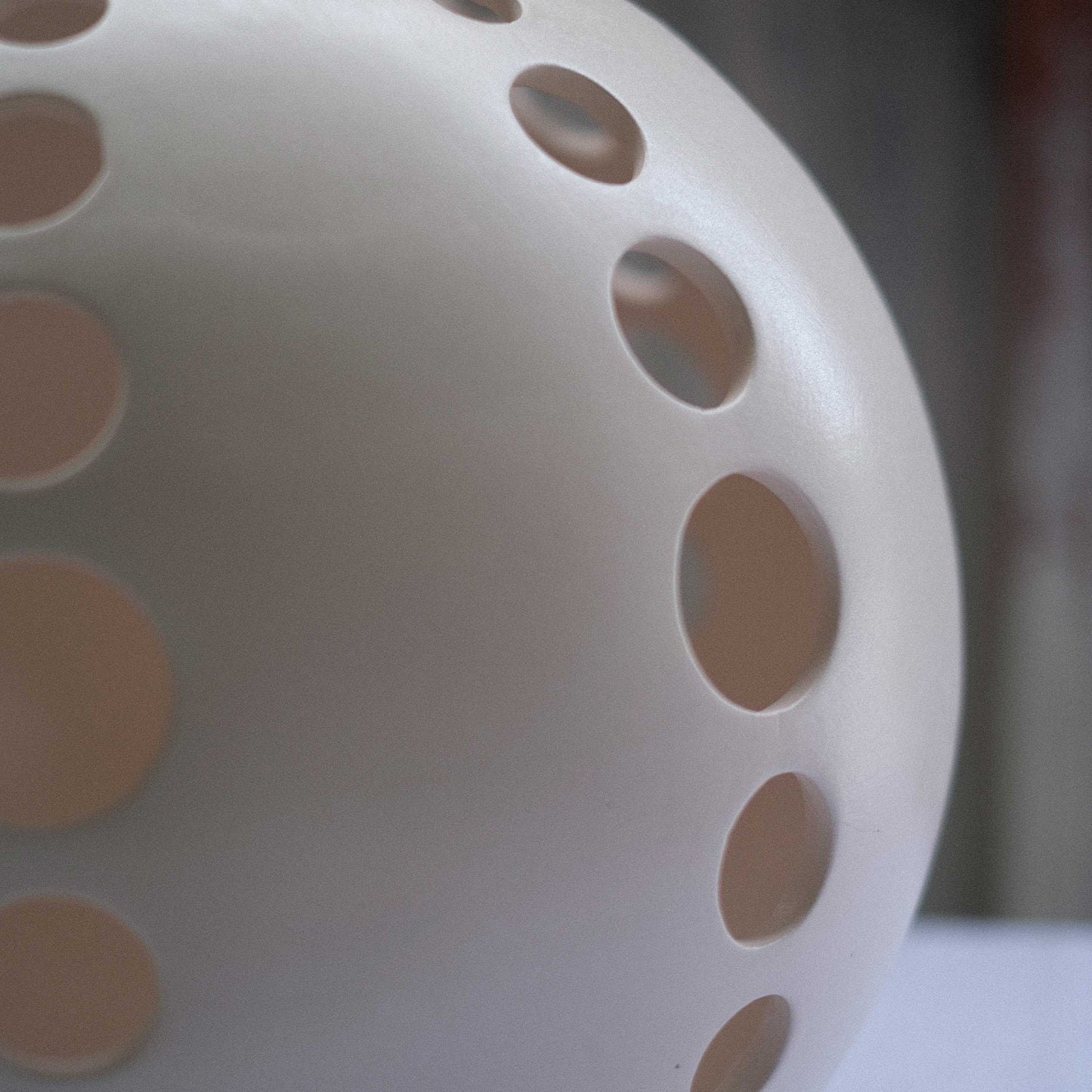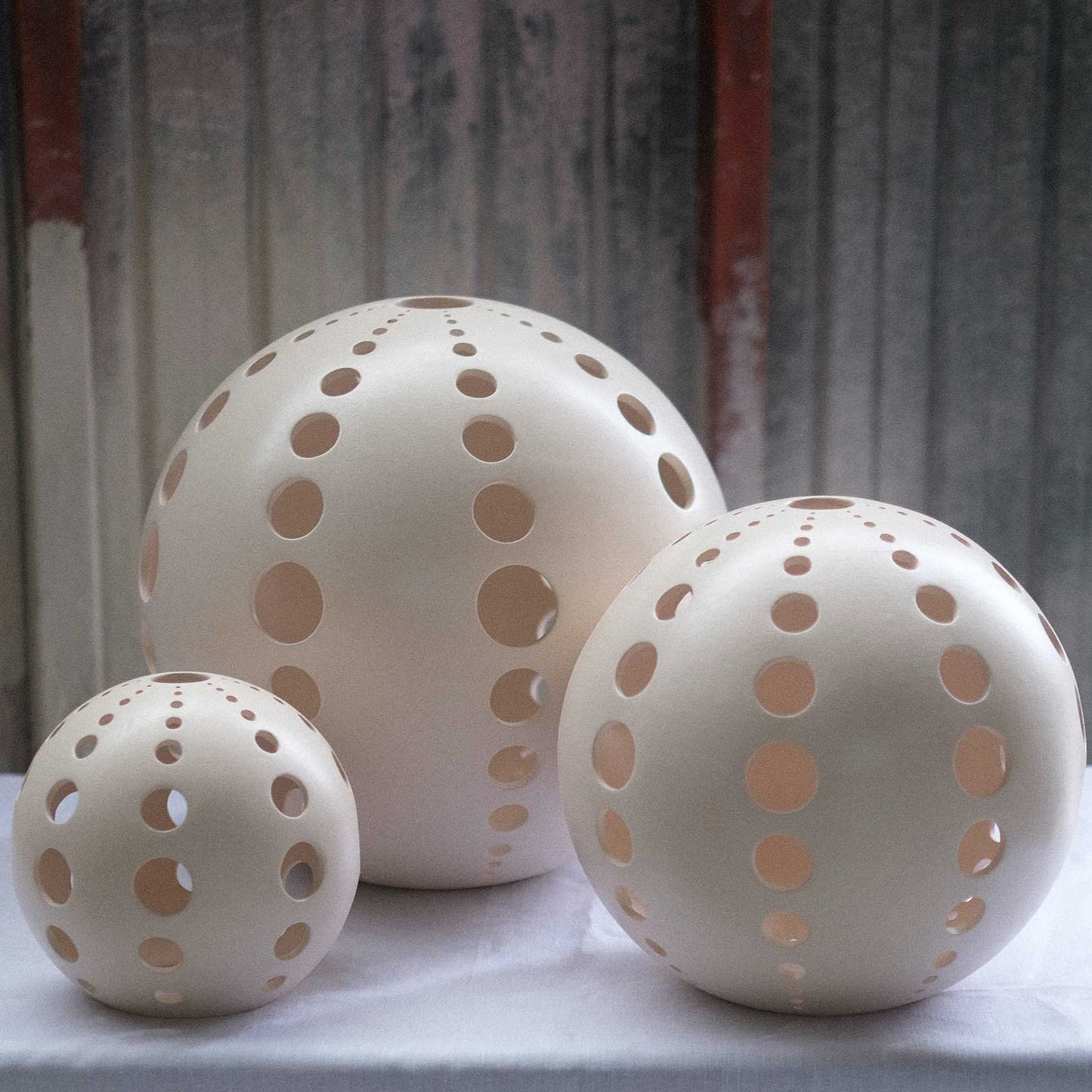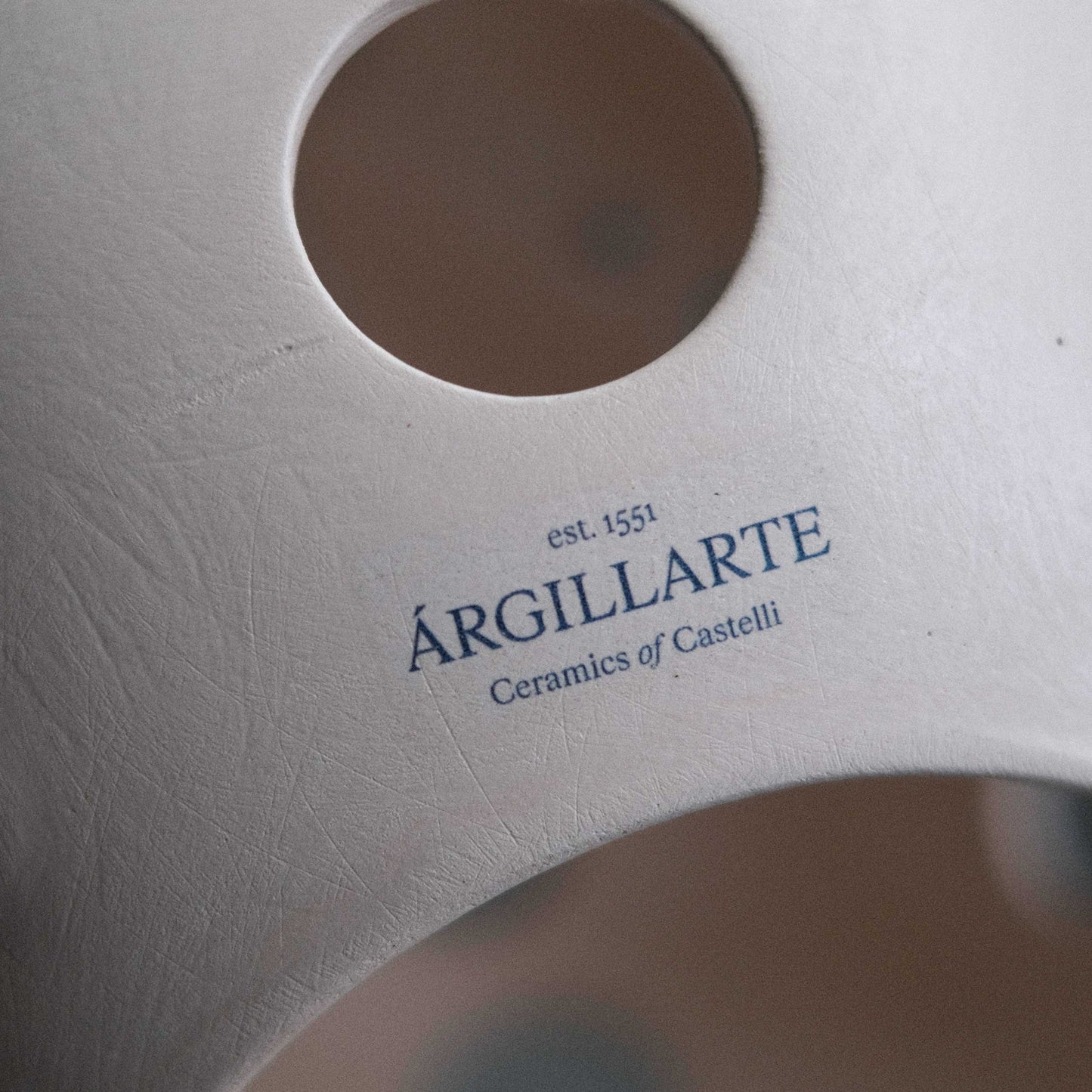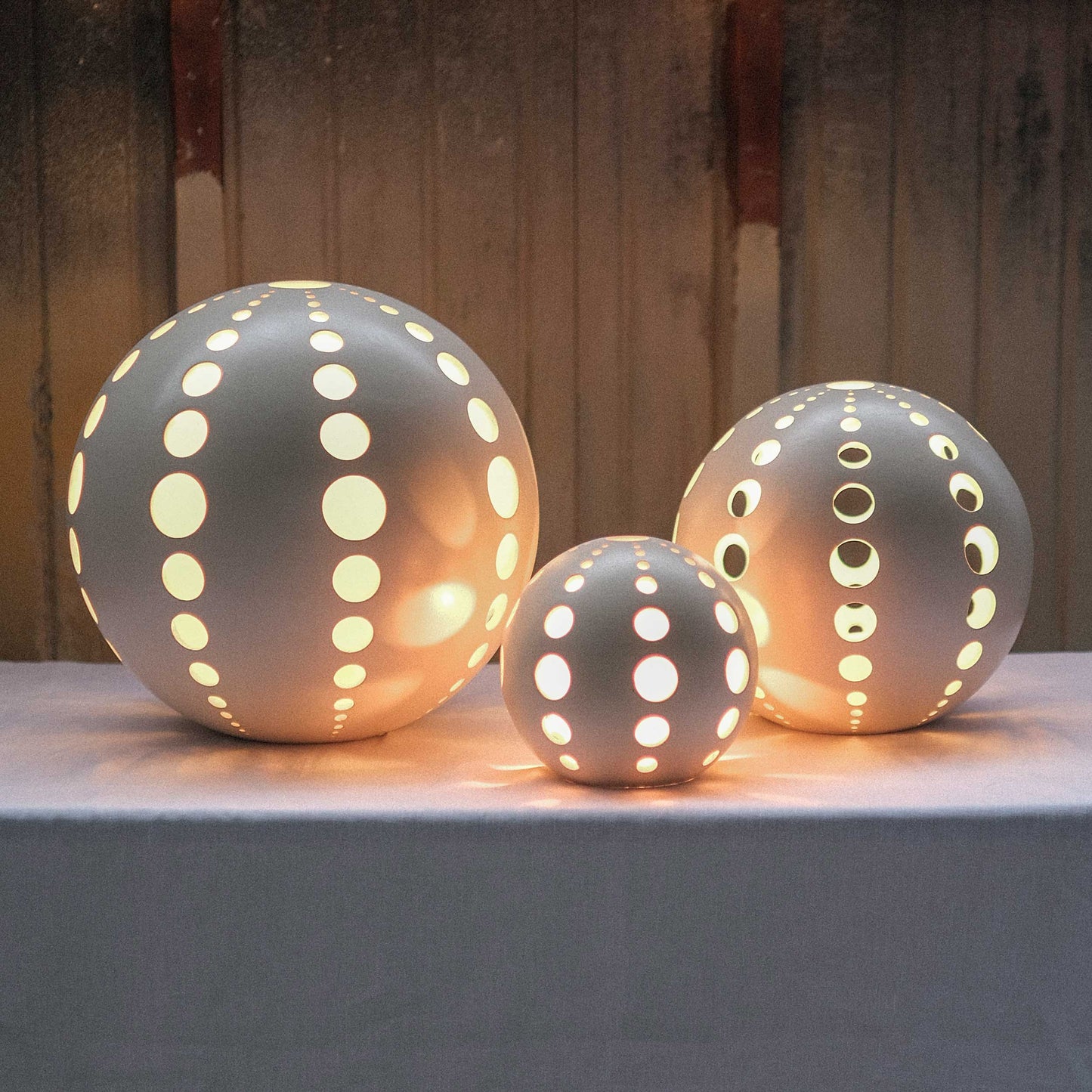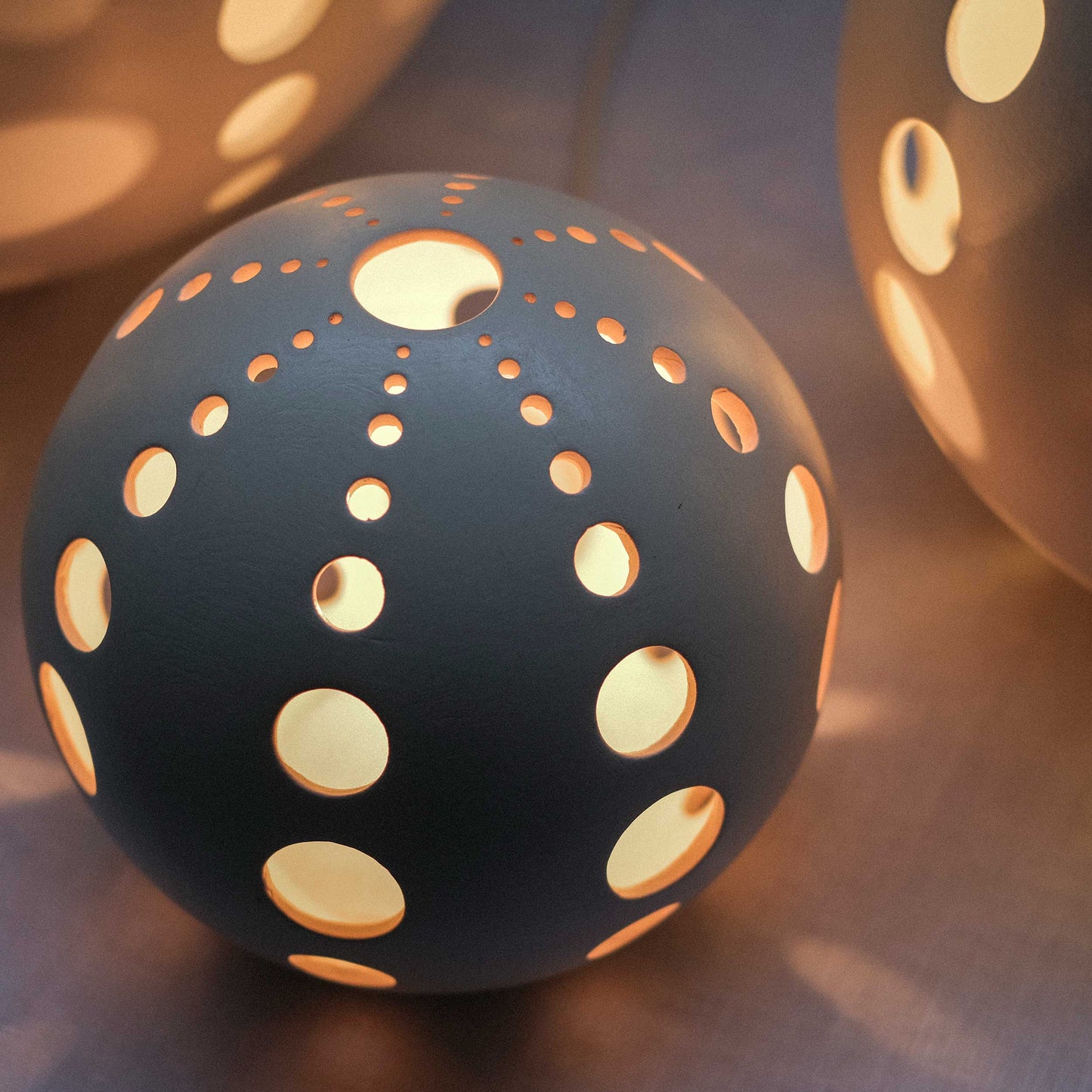 Composition and Care
Please be aware—each ceramic piece is a unique creation. Variations in size, glaze, brushwork, and texture will vary celebrating the human touch in its crafting. Your piece may differ slightly from the online depiction, a testament to each distinct art piece. Handle with care—Our pieces are dishwasher safe. Over time, you may notice subtle shifts in colour due to washing and heat exposure. This natural evolution adds to the beauty of its imperfection, echoing the unique history, use, and story of each piece in your home. Not oven or microwave safe.
Shipping
Because our products are handmade in the heart of Italy, please expect delivery times of orders to be up to 2–6 weeks for all products other than lamps, which have a lead time of 6–8 weeks.